1:1 Personalised
Guidance

STEM
Accredited

Lifelong
Access
Some facts about
2 LAKH+
Stuednts have enrolled in our Community
60%
of our students have taken Electro Blocks Course
50%
Projects possible, with the power of both courses!
4.4/5
CSAT Score - Satisfaction Score rated by Parents!
Robot Risers Camp
INCLUDES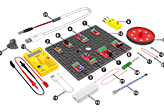 ELECTROBLOCKS
Basics of Electronics like Sensors, Motors, LED's etc
Includes Takeaway kit worth Rs.7,200/- with over 50+ Projects
16 hours of AI-Assisted Learning with Lifelong Access & Community Membership!

SCRACH
Basics of Scratch Programming taught + fun filled!
Dancing Robot, Maze Solver +8 Projects to code on!!
16 hours of AI-Assisted Learning with Lifelong Access & Community Membership!
HOW TO START?
1

Visit
website
2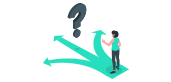 Choose
age & course
3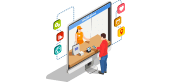 Buy
online
4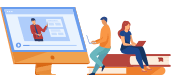 Learn
from home
BUY NOW
SKILLS GAINED

CREATIVITY & FOCUS THINKING

COGNITIVE & STEM SKILLS

LOGICAL THINKING

PROBLEM SOLVING

SELF ESTEEM PRESEVERANCE
"SPARKY", our AI, will help you learn from the basics in a structured way with the online e-learning platform. It teaches using animated videos, real-time examples, interactive sessions and more. Tests, scores, progress reports are all part of the learning experience. With technical support, from talented humans :), you will learn to build circuits seamlessly with ease and with fun.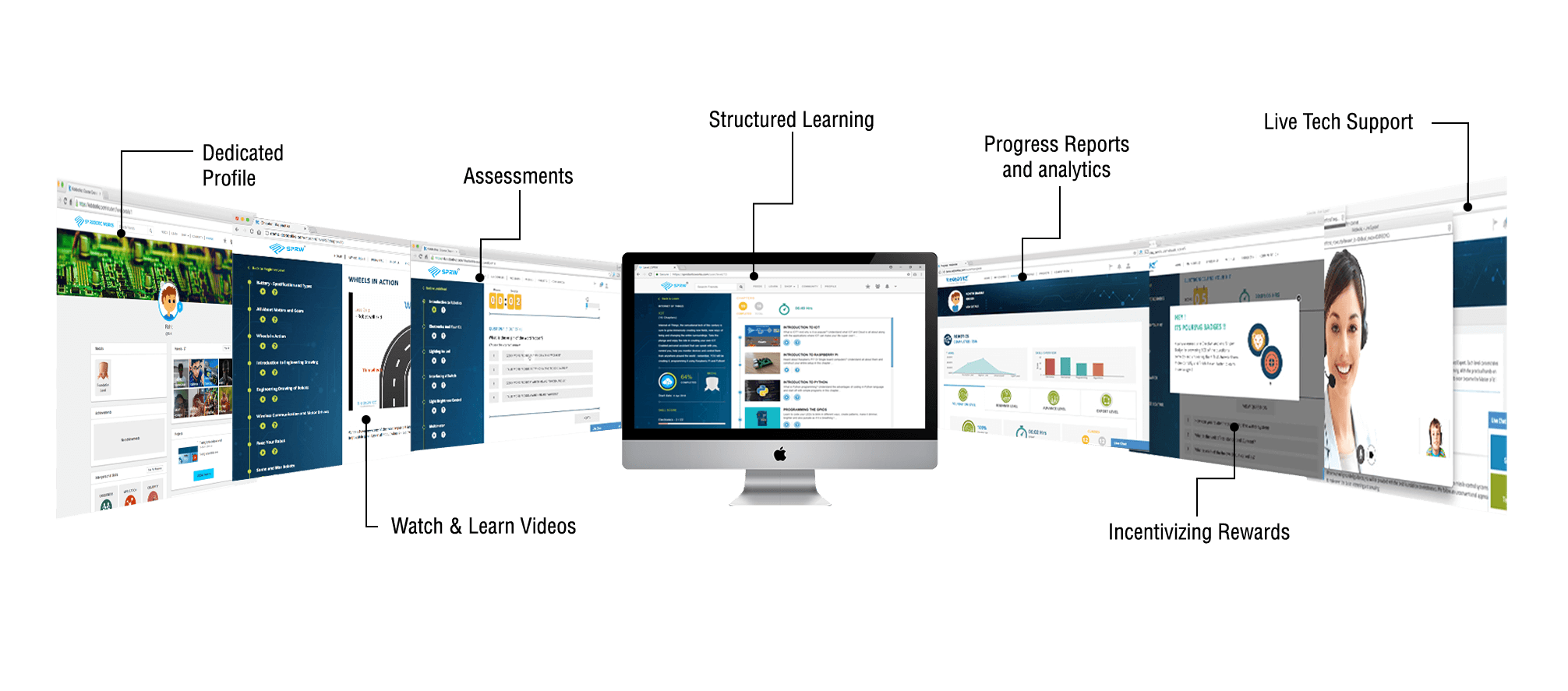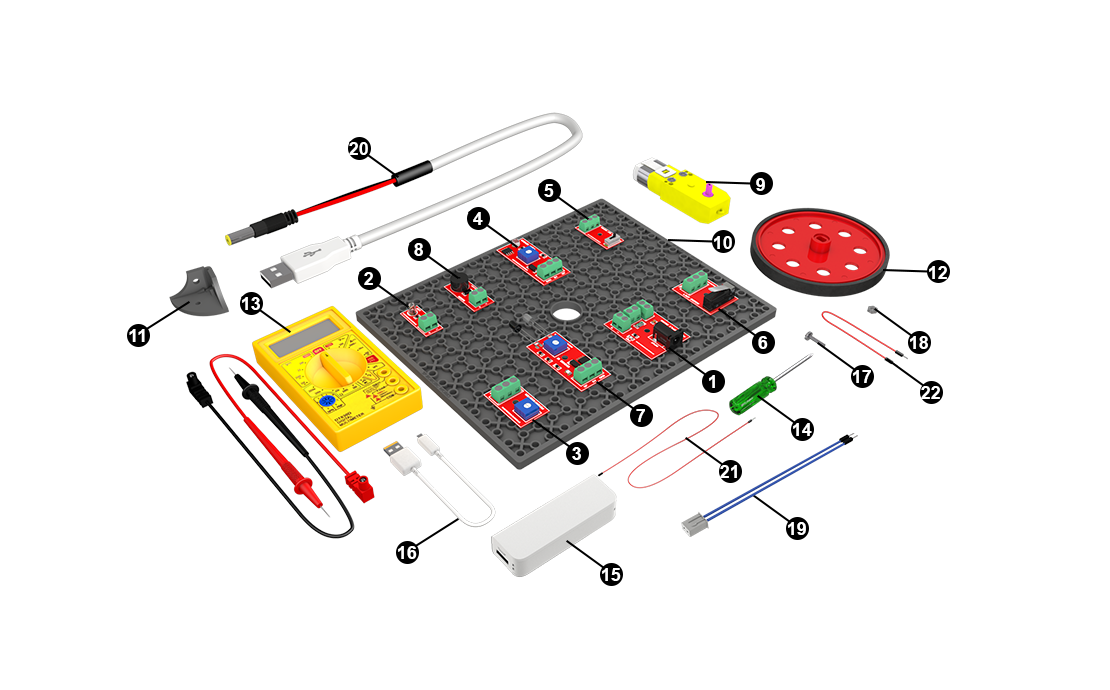 PARENT'S TESTIMONIALS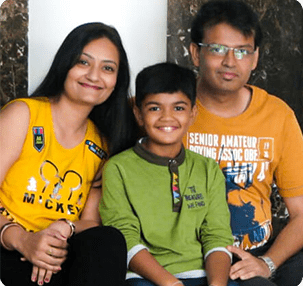 Axay & dharshana sha
(Parent of darshan)
My Son has done two courses at SP Robotics Maker Lab. I can see a difference in his behaviour. He is able to understand concepts better. He is able to solve problems. He is very keen to learn new things. And his creativity has improved so much. I am very proud of him. Thank you SP Robotics.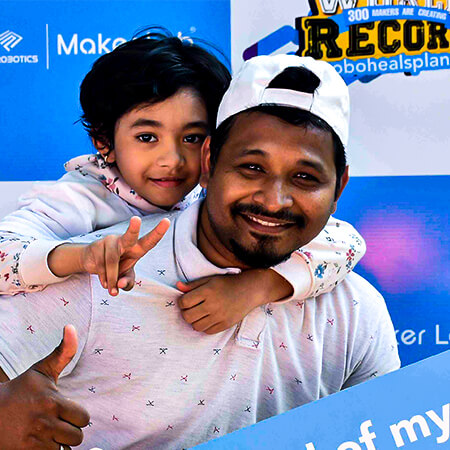 majid mohammed
(Parent of safaa fatima)
As a IT professional , I enrolled my daughter at SP Robotics Maker lab - Bangalore. I was amused to see the progress in her logical thinking & Coding capabilities. She almost knew everything i know & she is going to be much better than me Her curiosity to learn and seek answers have increased a lot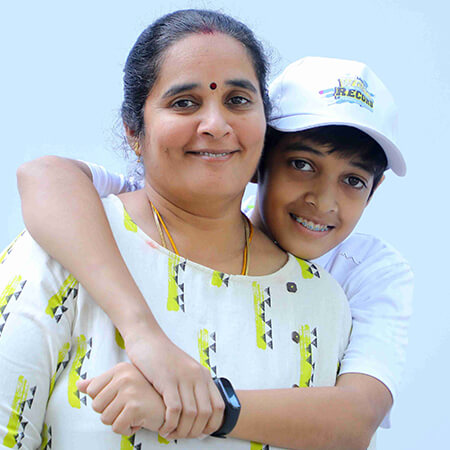 Mrs.Sangeetha Murali
(Parent of jai murali kanna)
I put my son in the SP Robotics Summer camp last year. To my surprise, he is having fun the whole year, not just Summer. He really made me proud when he built a burglar alarm at my house. He has also built a drone that he keeps flying using coding.
SUMMER CAMP 2021 FAQS
Electronics Kit & Scratch Coding Summer Camp for kids age 7+
Will this camp be useful for my child?
Having fun with useful learning is the core of this Summer Camp. These classes have helped 1 Lakh+ children in improving their logical thinking, problem solving, creativity and importantly focus. The projects a child does during this camp improves their conceptual understanding of Science, Technology, Engineering & Maths (STEM for short) with a strong foundation to Coding.
Will this camp be tough? Will my child understand?
It's not tough at all – These courses are NOT designed for Einstein's. Parents of many of our students have shared how their children did better in this class than in academics. This class is different – it's fun, useful and easy - when taught in the right way!
How do I Know if this camp is suitable for my child?
Does your child break remote control cars? Or play with smartphones? Or Video games? Then this camp is right for your child! Your child is bubbling with curiosity and needs a good platform which is engaging and fun! This is definitely a great start for triggering an interest towards STEM (Science, Technology, Engineering and Math) in your child – which is both useful and fun! What better gift for your child?
How long will it take for my child to finish the course?
The course will take a total of 30+ hrs to complete all the practical experiments and project work for certification. There is complete flexibility in doing the course anytime at your convenience. The 1:1 Live teacher support will be available from 10am to 8pm on all days (Except Monday). So plan accordingly, and you can choose to finish the course in continuous 4 to 5 days or spread across a month! After that you can continue to do 50+ projects with the kit and the concepts taught - only imagination is the limitation!
Who will teach my child? Will the trainer be an expert?
We, at SP Robotic Works, have the most awarded A.I. based personalized teaching for every child with the best quality and there are teachers available at the click of a button for live 1:1 support at your choice of time (from 10am to 8pm except Monday). With individual attention, your child will do great!
What does the Take-away Kit contain? What can be done with it?
This kit contains Sensors, LEDs and Buzzers for your child to build their own electronic projects. They will learn with this kit during progression and also, they can build about 50+ projects additionally. You can check out http://www.robotictutorials.com for the project options with all our kits. Competitions and other opportunities are provided year long at SP Robotics Maker Lab to showcase your child's talent.
What are the kind of projects my child will be able to do post the camp?
With any of the camps, there are 50+ projects your child can do and imagination is the only limitation. The camp will teach them the atleast 10 projects of different concepts do that the basic understanding is in place. With the foundation of all concepts, your child will be able to unleash their creativity with the kit and do wonders.
Can my child continue after Summer Camp?
Of course Yes. They are always welcome in our community. SP Robotic Works has a huge community of over 2 Lakh+ students across India already. There are various courses that we teach our students throughout the year and also provide various opportunities to showcase talents through competitions and more. Learn, Build, Compete, and Have Fun Forever!
What does SP Robotic Works do? How big is the Company?
SP Robotic Works is India's No. 1 Edutainment Company with 81 dedicated centres across 31 Cities to provide Future Tech like Robotics, Internet of Things, Virtual Reality and Drones in a fun, easy and hands-on learning experience. With several awards from Govt. of India, CII (Confederation of Indian Industry), Women Economic Forum, CNBC, SP Robotics Maker Lab is the 1st Private Maker Lab to have been internationally accredited by STEM.org, USA. We were also awarded as the winner of Top 50 Companies selected by TiE Silicon Valley 2020.
How to proceed with the course during the Corona Outbreak in our city?
The courses will occur completely via online and we will provide the guidance and support accordingly. 26-48 hours of activity packed classes can be done using the kit which will be delivered at your doorstep. Your child can continue to learn with our smart class model & you will just need a laptop/computer to learn and code (all softwares and installation help will be given by us). Expert Support will be available 1:1 online, in case your child has any queries.
Do we have an option to visit the Maker lab in case of any doubts?
There is an option for you too! Our Maker Labs are open for you to take your child for doubt clearing/ demo sessions with prior appointments. Owing to the current pandemic situation our Maker Labs are not opened for in class training though. Also, this is a 2 week program. Doubts/ Project work can be done at Maker Lab from Tuesday to Sunday for 2 hours, prior appointment is required with Parent's consent.
ENROL TODAY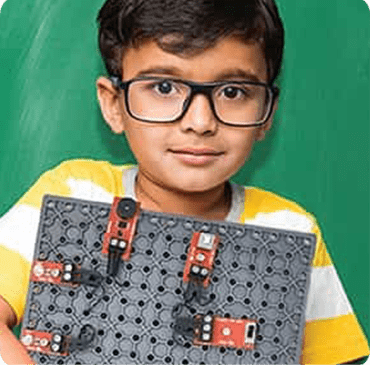 Robot Risers Camp
Learn the Basics of
Electronics + Coding- All in One!!
EMI STARTS AT 3,416/- per month
ONE TIME PURCHASE 9,999/-